NK Live Link

Rowing Electronics

Empower Wireless Oarlock

Features & Specifications

Warranty & Customer Care

Manuals & Downloads

Calibration of the SpeedCoach

How Moving Water Affects Your SpeedCoach

Effects of the weather on rowing

GPS & Rowing

Modular Harness

LiNK Help Windows

Link Help for Mac

Firmware

Dragon Boats

Surf Boats

Customer Feedback

You Tube Help Videos

Mounting Brackets

Cox Box Trouble Shooting Guide

Helpful Tips & News


| | |
| --- | --- |
| Effects of the weather on rowing: | |
How does the wind speed & direction affect your rowing?
Download in PDF format.
In rowing, wind speed and water temperature are the most significant outside influences on our ultimate goal: Speed.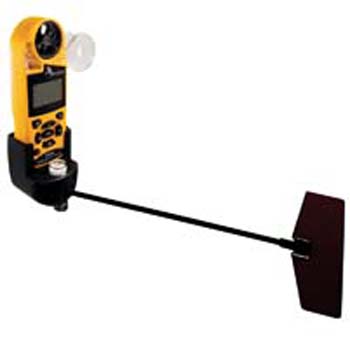 As you are gearing up for the racing season, it's worthwile having a closer look at the environmental impact on boat speed. Here some
theoretical examples, based on findings of Dr. Valery Kleshnev, publisher of the "Rowing Biomechanics Newsletter", www.biorow.com:
Differences up to 30 seconds on the 500m Pace are possible (or 2 minutes over 2,000 Meters). Keep in mind that individual crews can react differently to similar conditions. I strongly recommend you to compile your own data samples in order to draw conclusions or make projec­tions for strategy, training and rigging.
For any size boat the water temperature can effect speed by up to 3% with a temperature change of 30 degrees Celsius.
Especially at this time of the year, there is an even more important factor: Safety! Some programs and clubs have strict safety standards, e.g. the "100 degree" Rule, which means, if the sum of the water temperature and air temperature is below 100 degrees Fahrenheit, conditions are not considered "safe" for rowing. Others go by water temperature only, or define wind conditions above for example 10 knots (5.1 m/s) as critical. White caps are said to develop around 12 knots.
Water Temperature and Speed:
Myth or Truth?
By Frank Biller
As we learned in physics class, temperature has an effect on many things, liquids being one of them. Water can boil or freeze, and of course there are many different stages between that. Scott Knox from Ashland Rowing Club asked me recently how much effect the change of water temperature has on the shell speed, as his splits on the SpeedCoach were quite different.
Conveniently, many environmental factors have a significant influence on boat speed, wind being the strongest. Water temperature also has an impact but to a much lesser degree than generally assumed. See the table below, indicating different speed levels of a 1x and the relevant changes in different water temperatures. The percentage change indicates how much slower the boat gets from one level to the other as the water gets colder:

In order to calculate the different speeds I used a spreadsheet developed by Dr. Valery Kleshnev, it can be found at www.biorow.com.
However, I think that physics alone don't tell the whole story. There are other factors that will influence our boat speed one way or the other:
Clothing: When the water is cold, chances the air is cold as well. Hence, we are likely to be dressed warmer and more bundled up, which is likely to limit stroke length and comfort.
Training Cycle: Typically the cold months are when do long-low intensity work, overall boat speed is likely to be lower than at the height of the Summer season because of that.
Body Weight: Many of use just tend to carry a few pounds more during Winter training, so the combination of added drag (boat lower in the water) and shorter stroke (something gets in the way) doesn't make the boat faster.
Rigging: Athletes often start Winter training with the same rig they left either the Summer or Fall season. Many tend to rig a little lighter for the long distance head season (USA, Europe) and find themselves slightly "under rigged" at low stroke rates.
Technique: Maybe you are getting back into it and are still looking for that smooth rhythm and quick catch - or you are rowing with different athletes in the boat. Miles makes champions, so don't be discouraged to see slower splits in the beginning.
The waterproof Kestrel Weather Meters allow you to accurately measure water and air temperature, as well as wind speed, helping you in

making safety decisions.
If you just want the wind speed (current, average & max), then purchase the K1000

Add temperature, then purchase the K2000
Add humidity, then purchase the K3000
Add barometric pressure, then purchase the K3500
Add data logging, then purchase the Kestrel 4000
Add wind direction & a compass, then purchase the Kestrel 4500
Should you require any further inormation, please contact us & we will put you in contact with the presenter at the 2008 Rowing Australia Coach's Conference, Frank Biller.