NK Live Link

Rowing Electronics

Empower Wireless Oarlock

Features & Specifications

Warranty & Customer Care

Manuals & Downloads

Calibration of the SpeedCoach

How Moving Water Affects Your SpeedCoach

Effects of the weather on rowing

GPS & Rowing

Modular Harness

LiNK Help Windows

Link Help for Mac

Firmware

Dragon Boats

Surf Boats

Customer Feedback

You Tube Help Videos

Mounting Brackets

Cox Box Trouble Shooting Guide

Helpful Tips & News


| | |
| --- | --- |
| Privacy: | |
Privacy Policy, Security and Online Shopping Satisfaction Guarantee
SECURE ON-LINE ORDERING 24 HOURS A DAY
Thanks for visiting Nielsen Kellerman. We manufacture and offer for online purchase, durable waterproof weather instruments and electronics for the sports of rowing, paddling and swimming. We have been manufacturing electronics in the United States for over 20 years and work hard to maintain our reputation for providing excellent customer service.
All Nielsen Kellerman prices include the Australian GST tax component.

Nielsen Kellerman will issue all sales with a correctly rendered Tax invoice at time of sale.

Nielsen Kellerman accept VISA & MASTERCARD for online purchases.

Accounts are available only for Schools & Government departments.


Nielsen Kellerman Australian's ABN is 96 094 392 364
Privacy Policy
Nielsen Kellerman's order form asks you to supply us with information specific to your order. The information that you provide is used to process and send your order. Nielsen Kellerman also use the information to contact you if there is a problem with your order. We may occasionally contact you by e-mail or mail for feedback on our products and services and to provide occasional new product or special sale announcements. Nielsen Kellerman does not sell or share your name, address, phone number, email address, or any other personal information with any other company. If you do not wish to receive e-mail or mail from us in the future, please let us know by sending an e-mail via "contact us" on this web site.

Security
Nielsen Kellerman provides today's best available means to safeguard your transactions. All online transactions are handled with industry-standard SSL encryption. When you enter your credit card number into the order form, it is transmitted across the Internet in an encrypted form, and then decoded when it gets to us. The locked padlock symbol on your lower rule bar when viewing shopping cart pages confirms that you are within the secure portion of our site.

Although Nielsen Kellerman consider transmitting your credit card information over the Internet in a secure manner such as ours extremely safe, should you feel uncomfortable for any reason please place your order on-line and choose payment method "Cheque". Then phone 02 6553 2473 during our business hours or fax us at 02 6553 2544 anytime to complete your order.

Satisfaction Guarantee and Full Two-Year Warranty on Rowing, Five-Year on Kestrels

To ensure your complete satisfaction, Nielsen Kellerman offer two guarantees:

Firstly: If you decide for any reason that you simply do not want a product purchased on our website, return it to us within 7 days for a full refund of the purchase price. The product you return must be in substantially new condition and not have suffered any abuse, misuse or visible damage. You will need to contact us for an RMA number and please supply us with evidence of your purchase date as well as current contact and refund information. You are liable for all freight costs. Nielsen Kellerman are unable to accept returns after this 7 day period. At our option, we MAY offer you the option to trade your unit in for another NK product. You may be liable for a restocking fee of 20%.

Secondly: All Nielsen Kellerman products also carry a full warranty against defects in materials and workmanship. The provisions of this warranty do not apply to batteries or products which have been subjected to misuse, negligence, accident, alteration or improper maintenance or repair. When returning a product to Nielsen Kellerman for warranty repair or replacement, please enclose evidence that it was purchased within the warranty period as well as your current contact information.

Contacting Us
If you have any questions or concerns regarding our privacy policy, security or warranty, we can be reached y referring to the "
contact us
" page on this web site.

Thank you for shopping with Nielsen Kellerman!



NK Legal Information
Copyright Information
The Content is Copyright © Nielsen Kellerman. ALL RIGHTS RESERVED.
Permission to use any of the material provided in this protected area, must first be obtained from Nielsen Kellerman Aust Pty Ltd.
Restrictions on use of content
The Nielsen Kellerman Content is protected by copyright laws, international treaty provisions and all applicable national laws.
You may not reproduce (whether by linking, framing or any other method), transfer, distribute or storage of part or all of the Content in any form without the prior consent of Nielsen Kellerman Aust Pty Ltd.
You may not change or delete any proprietary notices from materials downloaded from this Site.
Patents
Rowing Technology & Patents
NK has been at the forefront of rowing technology development for years. NK holds the following patents for rowing related inventions:
Patent No. 5,357,794: Faraday effect small boat speed transducer and waterproof connection for same

Patent No. 5,099,689: Apparatus for determining the effective force applied by an oarsman
Kestrel Pocket Weather Meters Technology & Patents
NK has been at the forefront of environmental and weather sensor technology for over a decade. NK holds the following patents for weather sensor inventions built into the Kestrel line of Weather Instruments:
Patent No. 7,059,170: Method and apparatus for measuring relative humidity of a mixture

Patent No. 6,257,074: Vane anemometer with thermally isolated sensors

Patent No. 5,939,645: Vane anemometer having a modular impeller assembly

Patent No. 5,783,753: Vane anemometer having a modular impeller assembly
Trademarks
The following words, marks and logos are registered trademarks of the Nielsen-Kellerman Co.: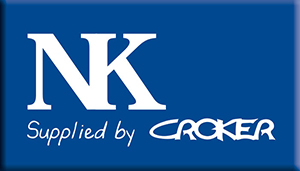 NK

Nielsen Kellerman

Kestrel

Kestrel Tracker

Pocket Wind

Pocket Weather

Tracker

Cadence

Cox-Box

Cox-Vox

SpeedCoach

StrokeCoach

Interval

Watchware