| | |
| --- | --- |
| Empower Wireless Oarlock: | |


Helps athletes at any skill level
Provides Immediate Feedback
Assessing your performance after your row requires you to somehow internalize and hold onto suggested changes for your next outing – then try to implement them with no real idea of whether you are doing it right. With real-time technical feedback and effort measurement, you can make sure you're hitting your targets for technical proficiency and training effectiveness when you need it most: while you're rowing.
Quantifies Technique
Rowing faster is a game of increments – "quicker catch", "more compression", "less layback", "longer leg drive". Getting a feel for these subjective concepts on the water can take hundreds of hours. By quantifying catch, finish, and force application into simple numerical targets, technical changes become much easier to achieve and maintain.
Measures Training Effort
Achieving peak fitness requires a "just right" training load, and the Empower Oarlock takes the guesswork out of determining training effort. By quantifying work, power, and heart rate, you can consistently perform within suggested training zones to maximize physiological training benefits.


---
A coaching tool like no other
Get Immediate Insight
View your athletes' technique and output while they're rowing. Just stay within shouting distance of your athletes to see their real-time technical and effort measurements on a SpeedCoach GPS 2.
So much more than just power
Everyone knows that erg power does not always translate to boat speed. Understand WHY and help every rower apply their personal best to the oar. Synchronize crew power application for maximum effectiveness. Combine work measurement with heart rate targets to develop efficiency.
Set Clear Targets for your Athletes
Supplement your words and drills with measurable targets for each rower's technique and effort.
"Sit up at the catch" becomes "catch at 55°."
"Row half-pressure" becomes "stay within 150-175W."
Go Deeper with Data Review
Review workout data on the SpeedCoach to establish targets and monitor your athletes' performance against them. For even further insight, download the session and export to .csv to analyze and chart per-stroke data in a spreadsheet.


---
Clear numbers make the complex simple...
CATCH AND SLIP

A longer stroke through the water yields a faster boat. Ensure you are hitting target CATCH ANGLES while minimizing SLIP in order to maximize potential boat speed.Catch timing in team boats is highly dependent on all athletes catching at the same position. Use target CATCH ANGLES to quickly improve timing.



FINISH AND WASH

Finishing too short limits potential speed. Finishing too long slows the boat and wastes effort. Finding the proper finish length is tricky business which typically requires years of practice. Quickly optimize the finish with a balance of long FINISH ANGLES and minimal WASH.

POWER

Train more effectively by building your training plan around power. With real-time power feedback, you'll be able to stay in the proper training zone with every stroke to maximize the physiological benefit of your workout.


CLASSIC DISPLAY MODE

The Classic mode is structured to always display stroke rate and split, the two key boat performance measures. Two additional flex fields offer the user any of the following metrics:

Stroke rate
Elapsed Time
Current Speed
Avg Speed
Stroke Count
Distance/Stroke
Distance/Total Heart Rate
Catch Angle
Slip
Finish Angle
Wash
Stroke Length
Effective Length
Power / Avg Power
Work / Avg Work
Max Force / Max Force Angle
Force


Combine any of these measurements you need for your workout, and have the ability to change them at the press of a button.

SKILL SCREENS

The skill screens are designed to focus on a particular skill:


Catch
Finish
Length
Work
Power

Each skill screen shows preselected measurements which focus the rower on elements most relevant to improving that aspect of the stroke.














Featuring BioRow Technology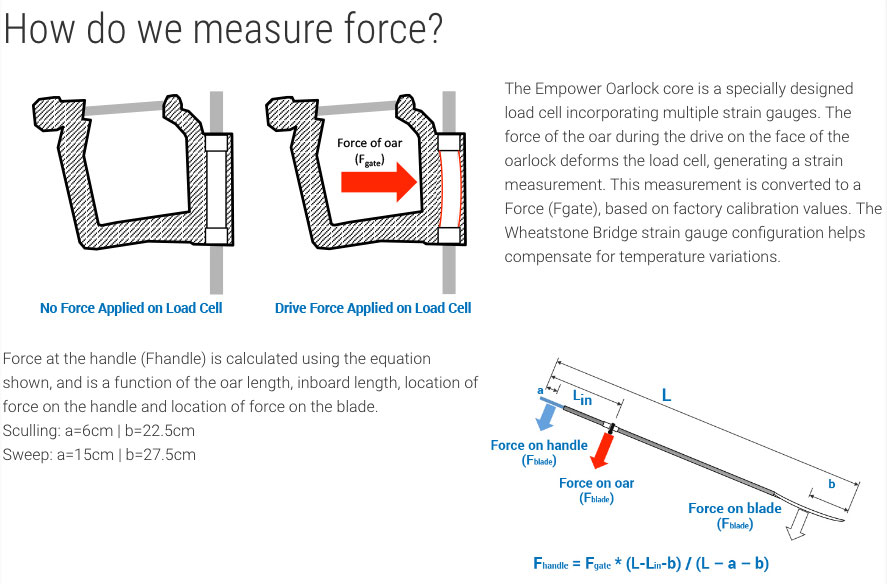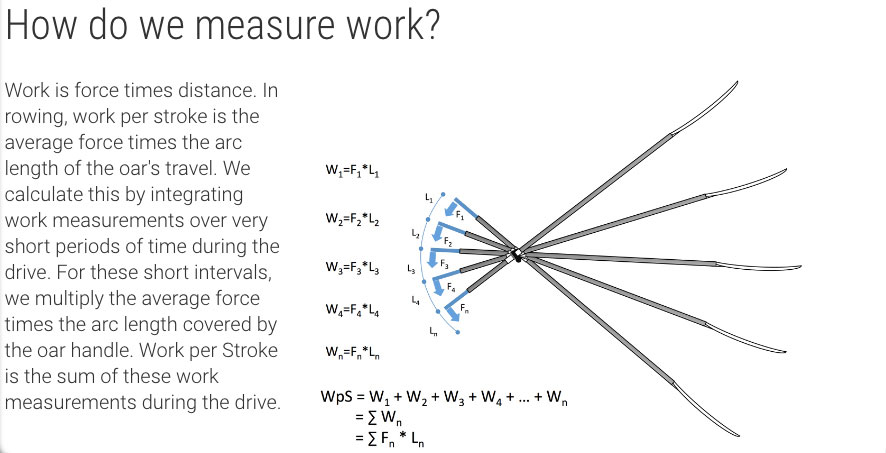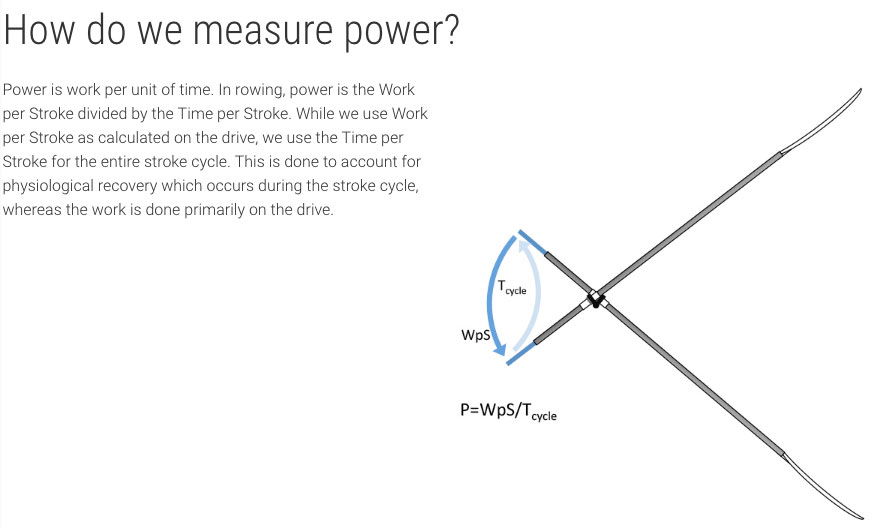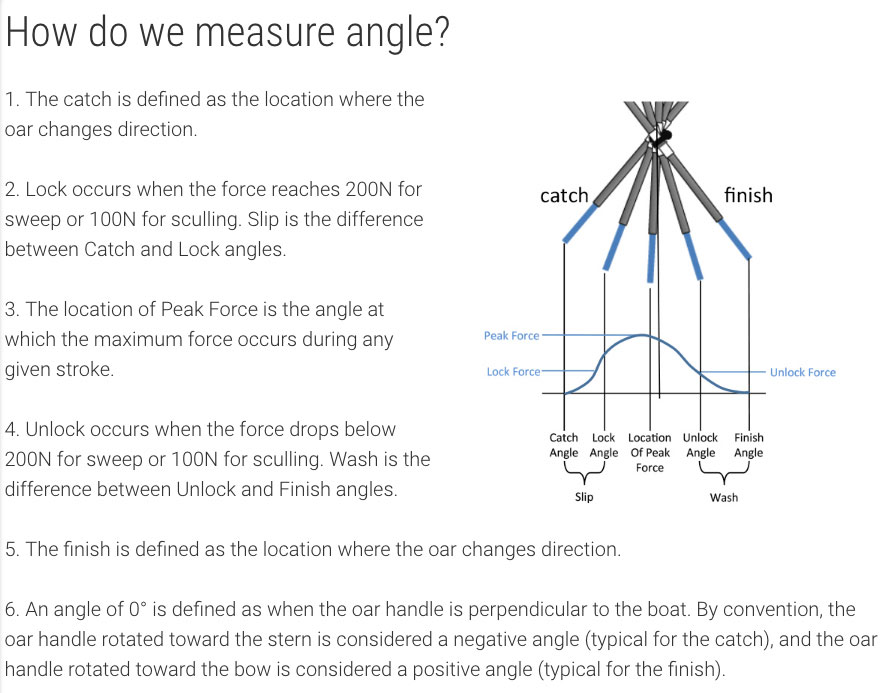 ---
Additional Details
Display & Pairing
Empower Oarlock data is displayed on a SpeedCoach GPS 2 with Training Pack. Each oarlock is wirelessly paired with its own SpeedCoach for athlete or coach viewing. Viewing distance is approximately 100' line of sight from oarlock to SpeedCoach. At launch, the SpeedCoach will support one Empower Oarlock, and scullers have the option of displaying raw effort-related measurements or doubling them to show total work and power. The SpeedCoach can be simultaneously paired with an NK heart rate belt to aid in developing physiologically efficient rowing.
Measurements
Catch Angle
Max Force Angle
Finish Angle
Force
Slip
Power
Wash
Average Power
Stroke Length
Work per Stroke
Effective Length
Avg Work per Stroke
Max Force
Connectivity & Software
Wireless connectivity is via Bluetooth® Low Energy. Data download is accomplished using NK LiNK for Windows or Mac OSX and an NK USB Dongle. Selected sessions can be exported from LiNK to an Excel compatible CSV file for viewing per-stroke data. Sessions can also be exported to a .fit file containing boat performance, heart rate and power data that is compatible with 3rd party apps such as Training Peaks and Strava.
Configurations
Empower Oarlocks are available for sweep and sculling and use bushings to accommodate various pin sizes. Be sure to order according to your rowing style and boat's pin diameter. Bushings can be replaced if the oarlock is moved to a boat with different sized pins or if they become worn.
Power
The Empower Oarlock is powered by a single AA battery, easily accessed with a sealed flip-lock door on the back of the oarlock. For most cost-effective use, we recommend rechargeable NiMH batteries such as Panasonic Eneloop® and Eneloop® Pro or Maha Powerex. Rechargeable AA's can be expected to provide 8-20 hours of operation depending on capacity, and multi-packs make it easy to have fresh batteries standing ready to use. For disposable batteries, we recommend Energizer Ultimate Lithium batteries, which will provide roughly double the run time of rechargeable batteries. We do NOT recommend the use of standard alkaline batteries. Particularly if they become damp when stored or installed, alkaline batteries are prone to leaking and the highly corrosive acid will destroy the Empower Oarlock's electronics. Damage from leaking batteries is not covered under warranty. The oarlock automatically shuts down after 10 minutes without connection to a SpeedCoach.
Ruggedness
The Empower Oarlock is designed and built to be your everyday oarlock. It has a waterproof rating of IP67, which is defined as submersion up to 1m deep for up to 30 minutes. It also passes impact testing according to MIL-STD-810G, Transit Shock, Method 516.5, Procedure IV. This means it can withstand the typical impact you would expect to encounter when carrying a boat in and out of a boathouse. The oarlock can be operated from 32 to 131°F and 5-95% non-condensing humidity. It should be stored in a temperature range of -22 to 140°F.