Reviewing your Row
Review Your Rowing

You just finished an amazing workout, and you want to review your performance results on your SpeedCoach GPS. What is the recall function telling you?
First, let's start with reviewing your data.
The SpeedCoach GPS records information in 100m intervals. To review this data:
Press the top right button to get to the Main Menu.
Press the same button again to enter Recall Data Mode.

The first Interval shown (Interval 1) will be the oldest data on the unit. Each subsequent press of the top right button will progress you further along in your workout history.
For example, let's say you have completed two separate rows on two separate days and you want to review the results for both workouts. The images below illustrate how these results are being entered into the SpeedCoach GPS unit: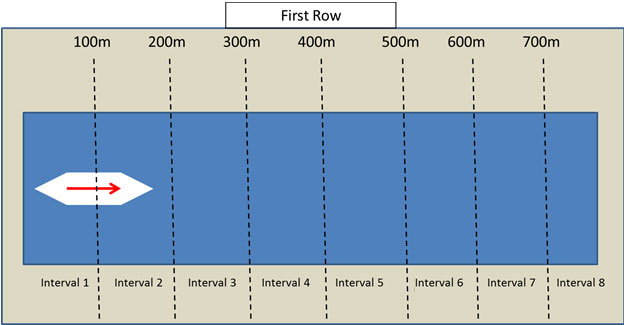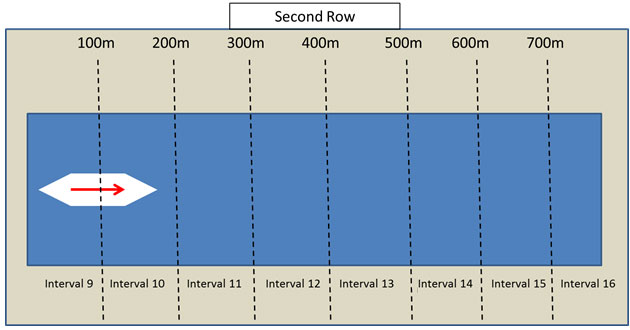 Note that when you begin your second row, the SpeedCoach GPS remembers and shows the interval from the first row. Many users think that on the second time out, the new data will be populated as Interval 1 through 8 again but this is not the case. Therefore, you need to understand where you left off previously (e.g., interval #) to review the latest data.
To keep things clean and concise, if you have a set piece that you are going to need to review, NK recommends erasing the data prior to performing the workout to ensure that the data you are reviewing is the correct information.
To erase the data stored in memory:
1. Press the top right button to get to the Main Menu.
2. Press down to highlight "Erase Data."
3. Press the top right button again.
4. A confirmation screen will appear. Select "Yes" with the top right button.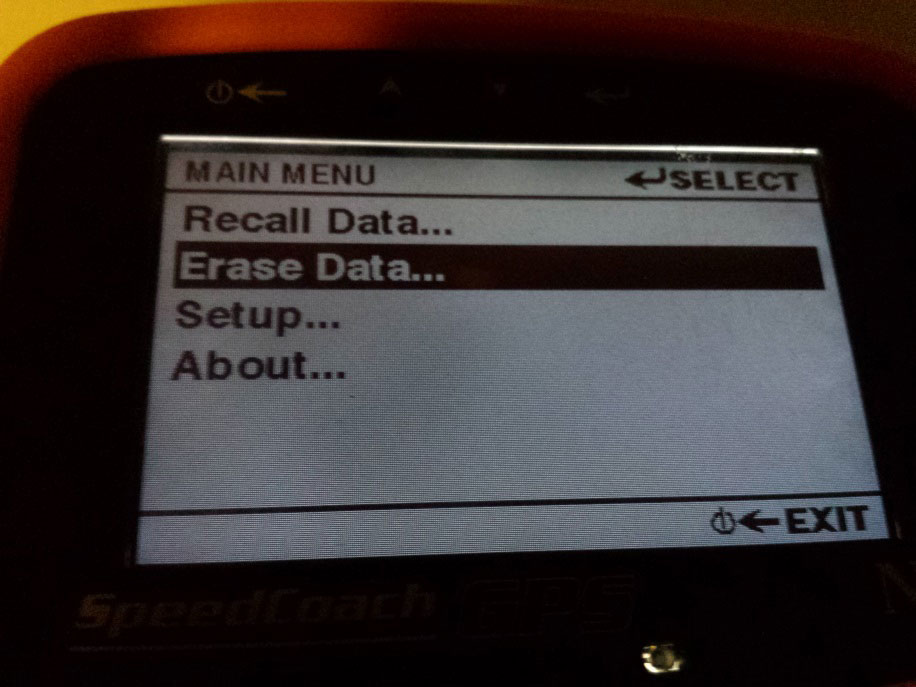 Please note that Erase Data… is a separate function from Reset on the main screen.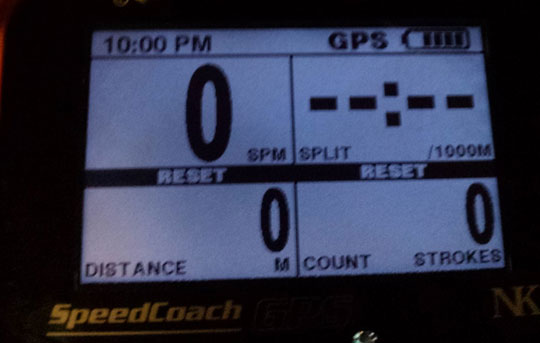 If you do a reset from the main display screen, you are ONLY resetting the current interval. You are not resetting anything in stored in memory. If you go back to the first example, you can visually see what each function is doing.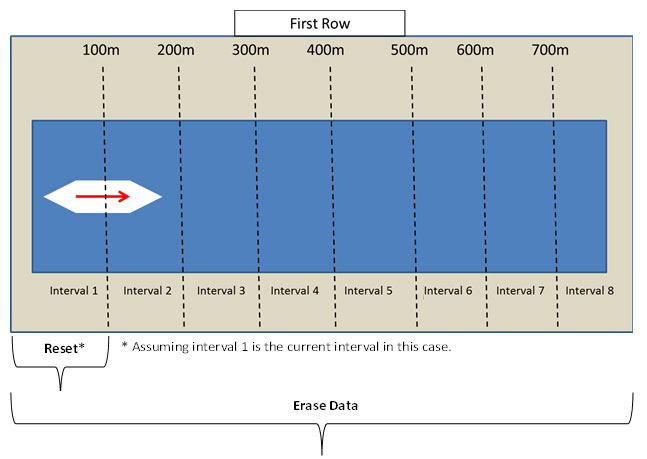 Lastly, if you are using a SpeedCoach GPS with an impeller (not applicable on SpeedCoach SUP units), you can review both the GPS and impeller data from the same row.
To do so:
Recall the data as you typically would in GPS mode.
Go to the Main Menu > Setup > and change Input to IMP.
Recall the data again as you typically would, but now you are reviewing the impeller data to compare to the GPS data.
If you were on IMP originally, this process would be reversed.